WaterAid Nigeria in collaboration with Guinness Nigeria, a subsidiary of Diageo Group PLC, has officially commissioned a rural water scheme for the indigenes of Dika in Danko Wasagu Local Government Area (LGA)of Kebbi State through the 'Water for Life' project.
The Diageo funded water project which commenced in November 2018 became imperative to alleviate the sufferings of Dika community regarding the perennial dearth of water which brought about untold devastating effects on the health, education and livelihoods of the people.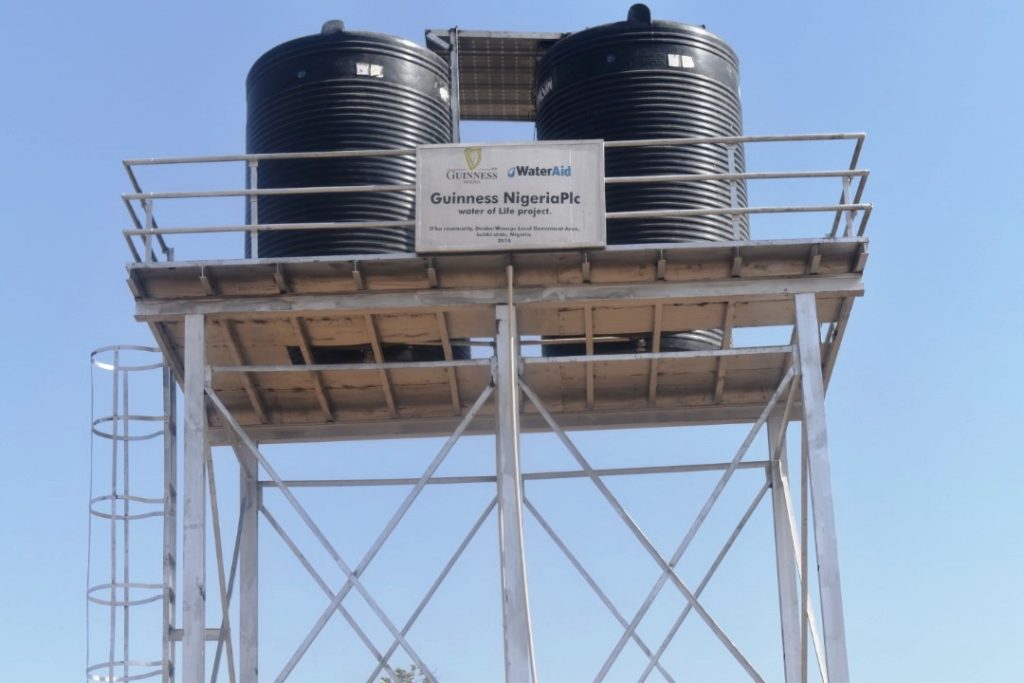 Speaking at the commissioning today, Wednesday 27 March, Gerald Ogoko representing Dr Chichi Aniagolu-Okoye, Country Director, WaterAid Nigeria, stated that the charity is committed to ensuring that water, sanitation and hygiene(WASH) matters are prioritised and properly addressed through strategic sustainable collaborations like WaterAid and Diageo's.
Mr Ogoko also stated that "WaterAid has equity and inclusion as one of its fundamental principles in delivering access to sustainable WASH services. Access to clean water and sanitation is a basic human right yet nearly 60 million Nigerians live without clean water and over 120 million do not have decent toilets. We are committed to working with the government, communities and partners to leave no one behind in ensuring that every citizen is given the opportunity to maximise their potential through increased access to water, sanitation and hygiene."
Abubakar Danbaba, the WASH Coordinator, Danko Wasagu LGA, who played a significant role since the commencement of the project, expressed gratitude in his opening remarks to WaterAid and Guiness, for deeming it fit to bring such a life-changing project to Dika community in Kebbi State. He higlighted that the water scheme will bring to an end, the water challenge that has faced the indigenes for several years.
Abubarkar however, appealed to the State Commissioner of Water Resources and the Local Government Chairman, who were present at the event, to synergize and ensure that the responsibility to manage and maintain the water scheme is not left in the hands of the community members alone.
Mr Demo Ibrahim, representing the Coordinator, Guinness Nigeria, in his welcome remarks, stated that 'Water for Life' initiative majorly focuses on touching and impacting lives particularly, the poorest and marginalised people in the society. He expressed pleasure at the smiles on the faces of the people of Dika.
He stressed further that the water project was just one out of many life-changing projects that Diageo Group had spearheaded in 22 states across Abia, Enugu, Oyo, Niger, Kogi amongst others across the country and in recent times.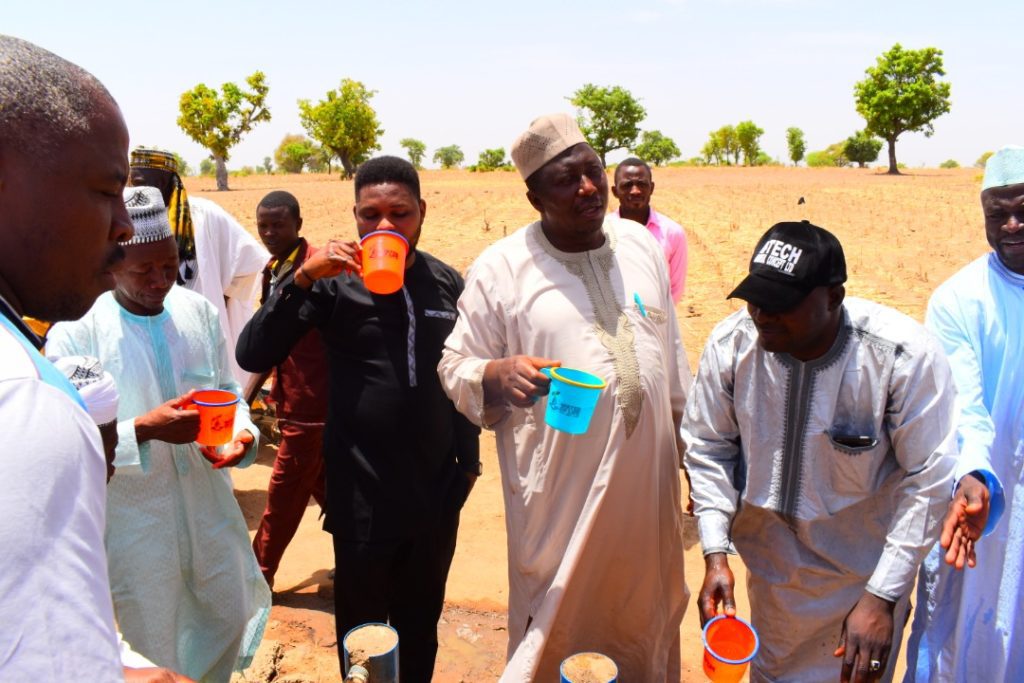 The Community Head of Dika, Mallam Nura Madatai, who was conspicuously overjoyed at the launch, expressed his gratitude for such a kind gesture to his people at a time when his people needed the water more than anything in the world. Nura, who spoke eloquently in Hausa language shared that the people of Dika have been through tough times in their search for clean water to drink, grow crops and for sanitation, particularly for the women, during their menstural periods.
He says "Before this water came most women and young girls in this community trek 10 kilometers in search of water. A large portion of our crops yielded nothing and number of cattle were ill and died – all bevause we lacked clean water."