As part of the activities to commemorate World Universal Health Coverage (UHC) Day 2018 yesterday, 12th December, West African Academy of Public Health (WAAPH), Innovations and Access for Development Initiative (Inovate2100) in collaboration with Health Sector Reform Coalition (HSRC) and other key stakeholders has held a one-day Health Literacy Leadership course (HLLC) for young leaders on universal health coverage in Abuja.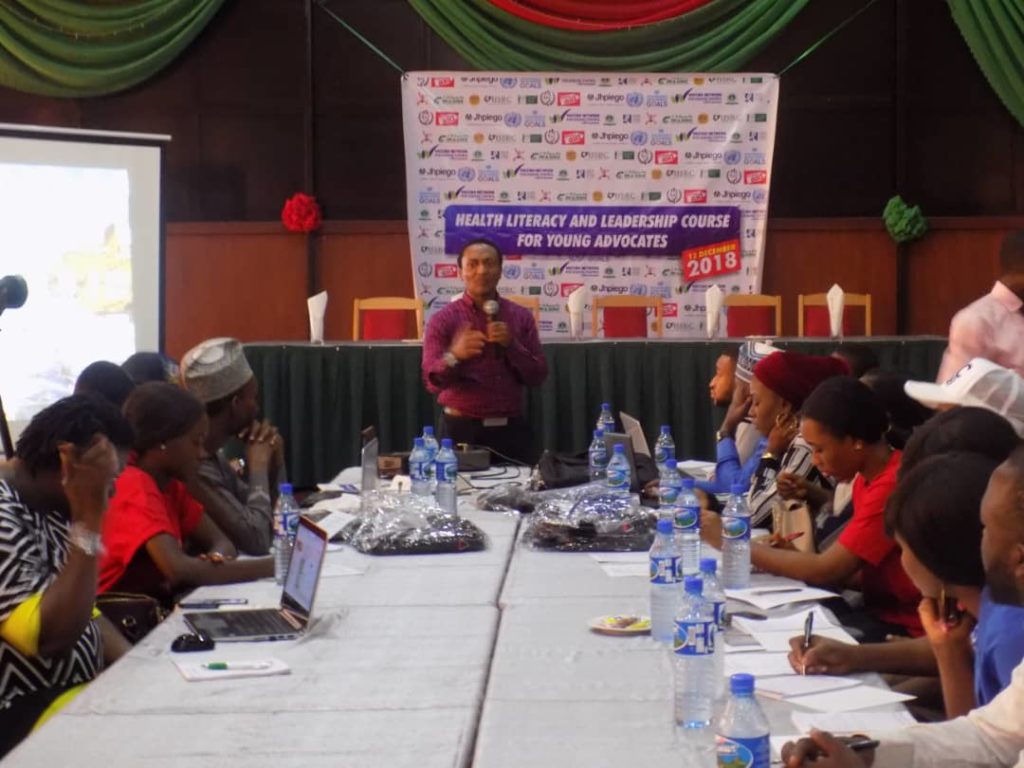 The training programme which aimed at building the capacity and understanding of young Advocates, leaders and journalists around the pillars of UHC and how to strengthen health literacy, so as to become critical influencers, social commentators and advocates for strong public health programmes towards health for all in Nigeria and ultimately the achievement of Sustainable Development Goal (SDG) 3 had more than 60 participants selected across the six geopolitical zones in Nigeria in attendance.
Speaking on Policy advocacy on Health at the training, Edwin Ikhuoria, a Development Advocacy Expert and one of the facilitators at the training, said health is a critical sector to socioeconomic development of any nation and if Nigeria as a country which is already tagged poverty capital of the world would be free from poverty, efficient Healthcare service delivery must be amongst her top priorities by the policy and decision makers.
"Currently Nigeria still remains poverty capital of the world as 87millions out of 180millions of its citizens still live in abject poverty – living below one dollar per day" he said.
Edwin added that without efficient and effective Universal Health Coverage plan and structure in Nigeria it would be difficult to eradicate poverty amongst the people, as sicknesses, epidemic and diseases would cause them to expend all their life savings and salaries on medication and treatment. 
"It is always easy to fall back into poverty when you are ill because all your life savings would be expended treating yourself or your family members hence the need for effective UHC for all citizens so as to avert epidemic, untimely death and poverty in the country" he remarked.
Henry Okwonu, another facilitator encouraged the participants to learn to explore collaborative opportunities and teamwork so as to achieve tremendous impact in their campaign as well as other results based advocacy on health issues. 
"As young advocates collaboration is key for any result based projects, advocacy or programme that you may embark upon after this training" he said. 
All participants were also presented with a Certificate of Participation at the end of the training.