As he enjoys his visit in the state, Ultimate Fighting Championship (UFC) Welterweight Champion, Kamaru Usman, has supported indigent Nigerian families by distributing food items to 1000 vulnerable children.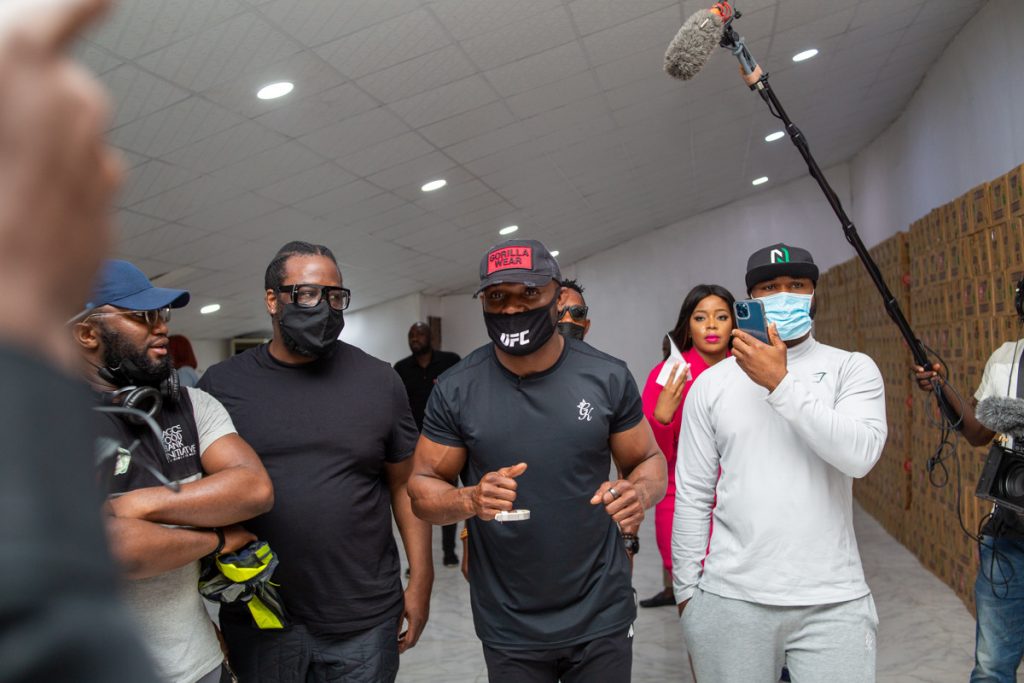 One of the centres that felt the world champion's impact on Sunday was the Lagos State Food Bank Initiative located at Lateef Adams Estate, Cement Bus Stop, Ikeja, where he dined with the children and encouraged them to work hard to change their situations.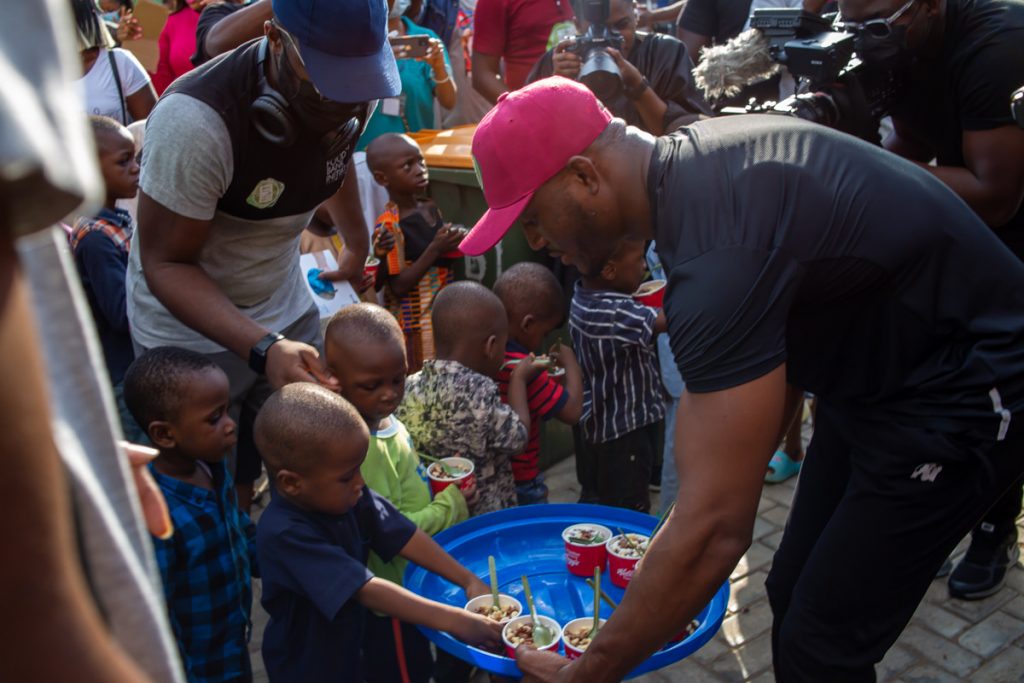 The UFC fighter, who arrived at the centre with his team and several media personalities, was showered with praises by children in the neighbourhood, who came with their parents to participate in the programme.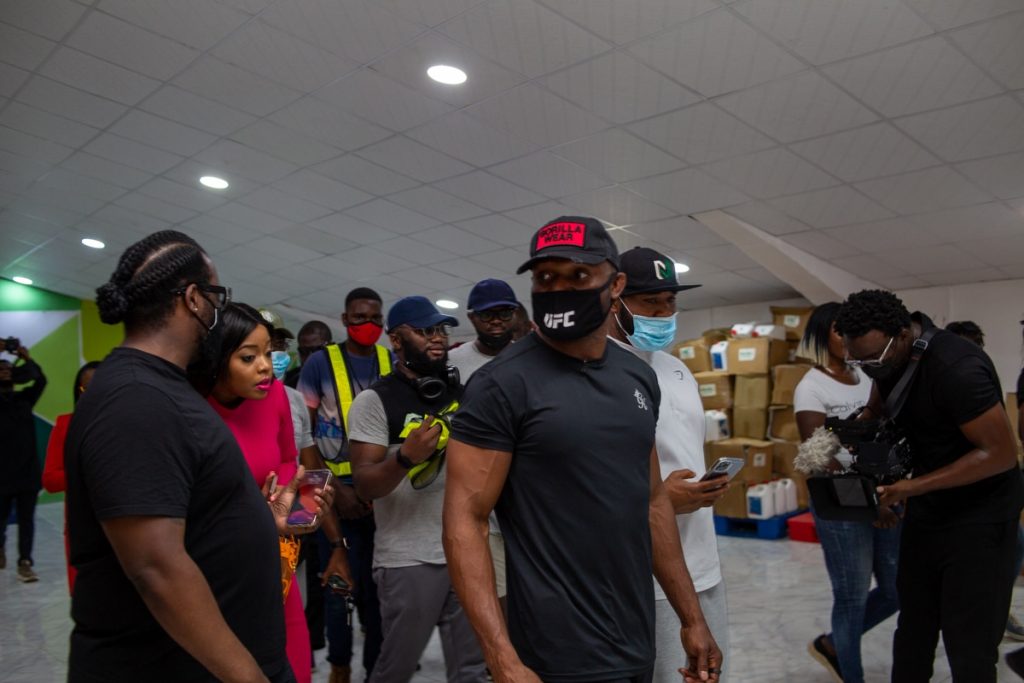 The Edo State native singlehandedly distributed food to an excited 1000 indigent children.
Reacting to the turnout of children and their parents, Usman said:
"Being born in a place like Nigeria helped mould me into the man I am today." He added that he has never lost sight of his Nigerian and African roots – Kamaru Usman said.
Lagos Food Bank Initiative President, Michael Sunbola, said Usman agreed to collaborate with his organisation because of the body's record in feeding the poor.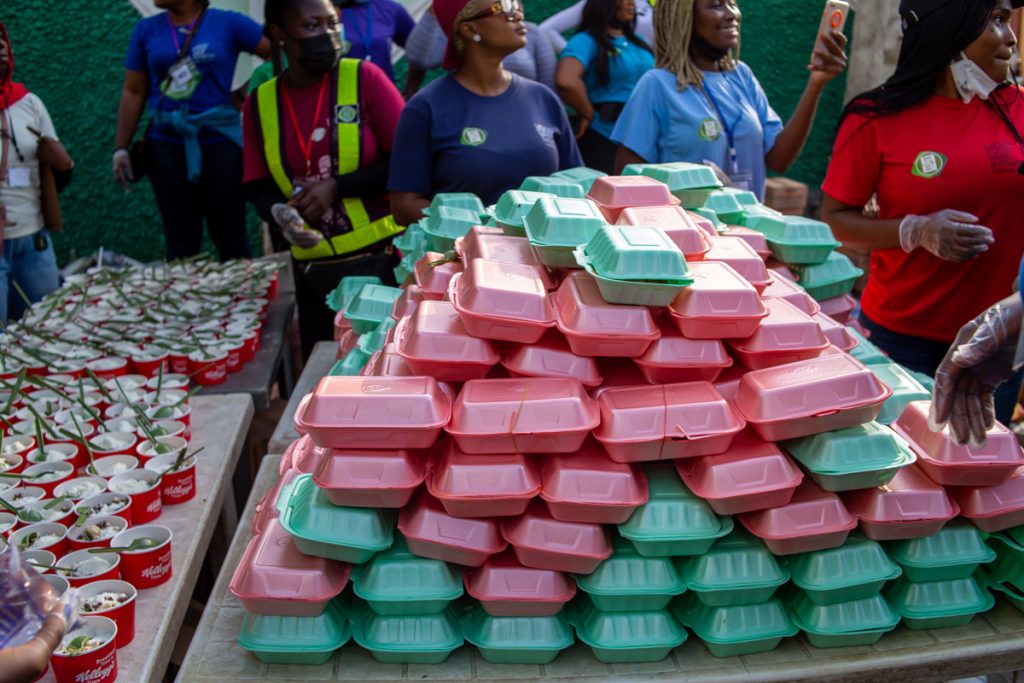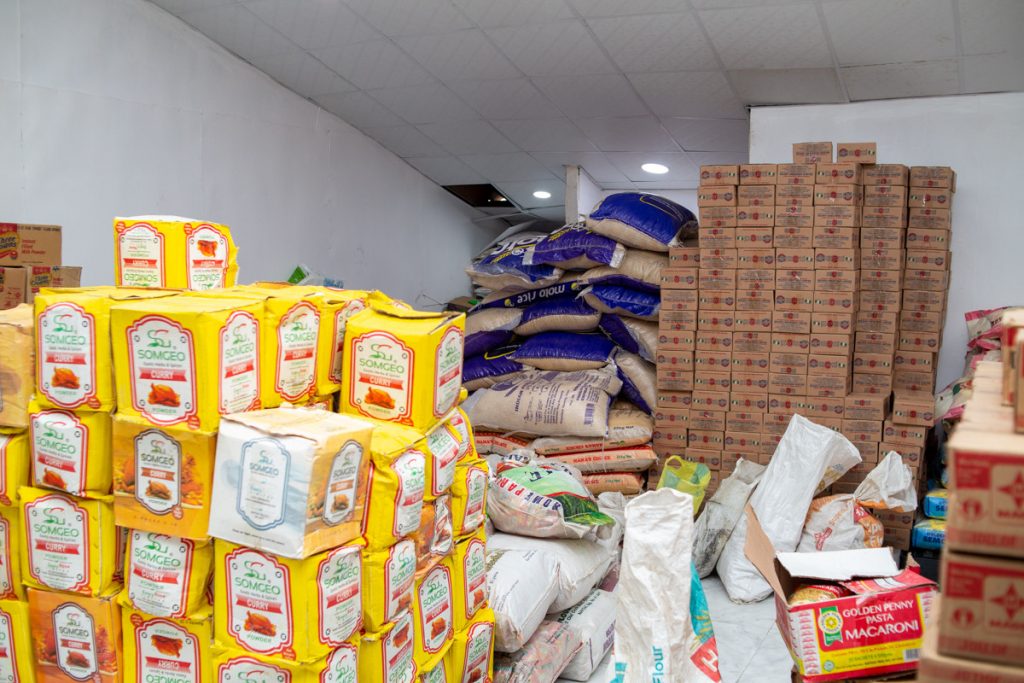 "The Food Bank Initiative is a non-profit organisation, whose target is to gather food from companies and well-meaning Nigerians to feed the poor and malnourished children in the society.
"We discovered that much food are wasted in the country when processed by manufacturing companies and also some rich individuals, who have enough to eat. We therefore go round to collect the food items to feed the poor.
"Usman decided to collaborate with the Lagos Food Bank Initiative by donating food items and personally being involved in sharing the food items. His goal is to reduce the high level of malnourished kids in the society and also help the less privileged people in Nigeria.
"1000 children were fed by the UFC star in this centre. He encouraged the children to be good ambassadors of the country, while the children and parents sang and prayed for Usman to continue excelling in his career," he said.