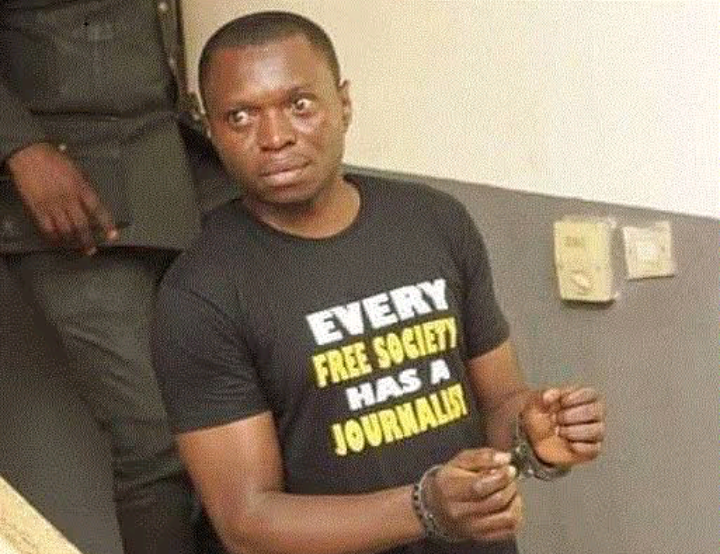 A Civil Society Organisation and Human Right Organization, SERAP Nigeria has dragged Federal Government of Nigeria and Cross River State Government to ECOWAS Court of Justice yesterday for unlawfully detained and charged a journalist, Agba Jalingo with treason over a publication he made late last year, allegedly criticising the Governor of Cross River State, Ben Ayade.
SERAP had previously disclosed its intention through a tweet made on its twitter page a day before the court sitting.
According to SERAP, "BREAKING: We've completed plans and documents to drag the Federal Government of Nigeria and Cross River state government of governor Ben Ayade to the ECOWAS COURT OF JUSTICE tomorrow morning over the illegal detention and sham trial of journalist Agba Jalingo details later"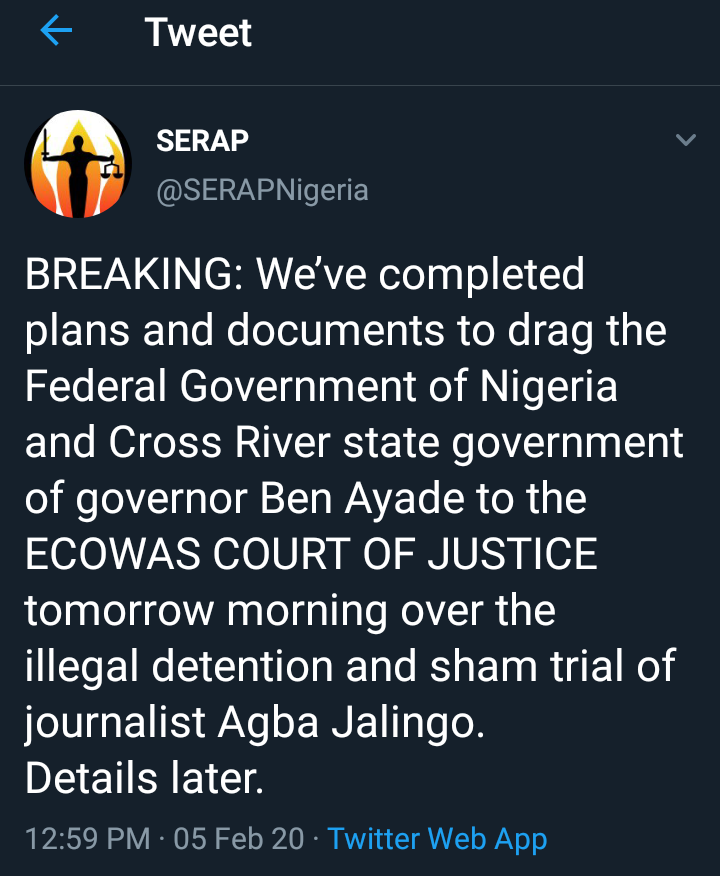 It would be noted that SERAP and its Legal Team had been following this case since the news of Jalingo's arrest broke out in 2019 and ever since, the organization has done everything possible to ensure justice is well served with equity and fairness.
Agba Jalingo, a young publisher of Cross River Watch, a news publication platform targeted at promoting sustainable development in Cross River state. He was unlawfully arrested and detained for allegedly criticising the performances of incumbent Governor of his State, Ben Ayade.