The Nigeria Centre for Disease Control (NCDC) has launched the 'Turn Nigeria Orange' Project to strengthen the culture of hand hygiene and Infection Prevention and Control (IPC) generally in healthcare institutions across the country.
This is part of activities to commemorate the 2019 World Hand Hygiene Day in Nigeria.

Every year on the 5th of May, the World Health Organisation (WHO) with the collaboration of countries and healthcare facilities all around the world, runs an annual campaign to promote hand hygiene with the slogan "Save Lives: Clean your Hands".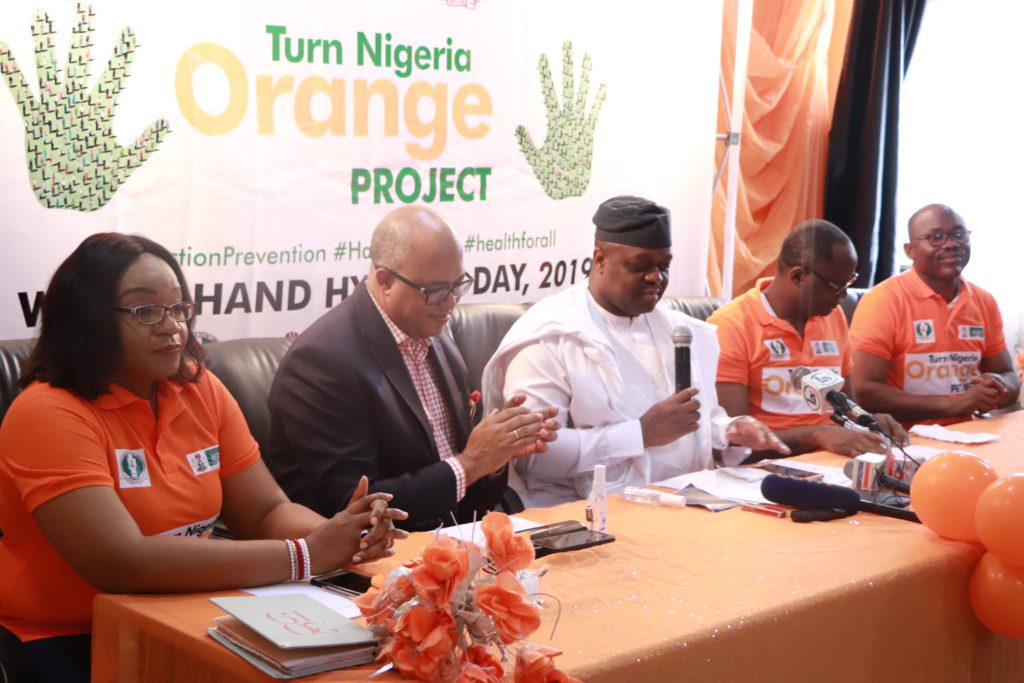 The global movement to achieve Universal Health Coverage (UHC) aims to do so through achieving better health and well-being for all people at all ages, including access to quality essential health care services and access to safe, effective, high-quality and affordable essential medicines and vaccines for all.
IPC, including hand hygiene, is critical to achieve UHC, as it is a practical and evidence-based approach with a big impact on quality of care and patient safety across all levels of the health system.
Recently, the NCDC developed a five-year strategic plan to eradicate Lassa fever in Nigeria. A core component of this strategic plan is to achieve a strong IPC culture across healthcare institutions in Nigeria. The 'Turn Nigeria Orange' project is a key activity to achieve this.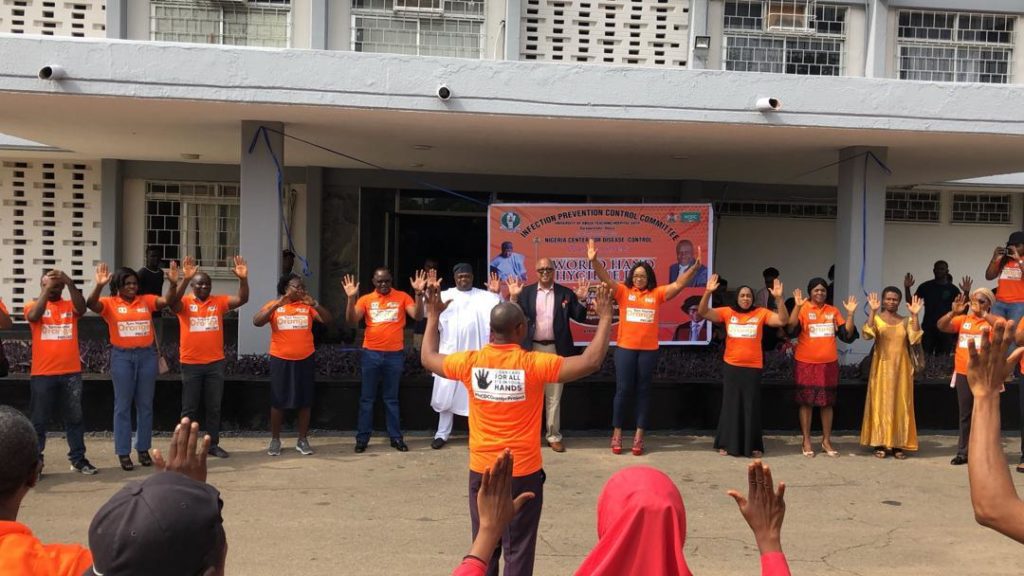 Leveraging the 'Turn Nigeria Orange' project, NCDC will conduct a survey on IPC and Hand hygiene in healthcare institutions across Nigeria and use findings to strengthen the capacity of these healthcare institutions using the WHO Core components.
Launching the 'Turn Nigeria Orange' project today at the University of Abuja Teaching Hospital, Senator Dr. Lanre A. Tejuoso, Chairman Senate Committee on Health, stated that the Federal Government is concerned at the recent spate of healthcare associated infections: "No healthcare worker in Nigeria should risk his or her life in the discharge of duties in saving the lives of Nigerians. We will work together to strengthen capacity of our healthcare institutions to keep our healthcare workers safe as they work to protect the lives of Nigerians".
In a statement at the launch of the campaign, the Director General of NCDC, Dr. Chikwe Ihekweazu stressed the importance of this campaign and calls on health facilities to prevent HCAIs through hand hygiene and action on infection prevention and control. "Healthcare associated infections are preventable.
NCDC is committed to working with States and healthcare institutions across Nigeria to ensure facilities are equipped and empowered to safeguard all healthcare workers".
The Nigeria Centre for Disease control (NCDC) which has the mandate to prevent, detect and respond to diseases of public health importance has prioritised the implementation of strong IPC culture within healthcare facilities across Nigeria to help control the spread of highly infectious diseases like Lassa fever and other HCAIs. The NCDC continues to strengthen its IPC unit and is also supporting health facilities in setting up IPC programmes.
In 2018 the NCDC facilitated a Training of Trainers for 28 healthcare workers from seven private and seven public facilities as IPC change agents. In collaboration with Robert Koch Institute (RKI), Germany's national public health institute, and other national IPC stakeholders, NCDC developed an IPC curriculum to guide healthcare workers while delivering healthcare services.
Earlier in 2019, the NCDC in collaboration with RKI, commenced the 'NCDC Capacity Development for Preparedness and Response for Infectious Diseases' (NiCaDe) project to strengthen capacity for IPC in secondary and tertiary health facilities across the country.