Coderina, an organisation with the aim of empowering African youth through programming and Coding games in collaboration with SAP, NAPPS, Irish Aid and Federal Ministry of Education has held 2019 First Lego League National Robotics Competition in Abuja.
A two day event which had over 600 Students from different geo-political zones exhibiting their Robotic Solutions during the competition took place at the Baze University Abuja between 18th and 19th January 2019.

Speaking at the event, Minister of Education, Mallam Adamu Adamu ably represented by the Director of Science and Technology Department, Ministry of Education, Mrs Adedigba said artificial intelligence and robotics are the major tools for future jobs globally hence the need to get Nigerian students prepared for the future.
In her remarks, she added that collaborative programs and events such as FLL with support from the relevant organizations such as Coderina, SAP, NAPPS are quite germane to the discovery of future Scientists, technologists, software engineers as well as other creative talents right from their young age.
"Our collaborative objective with coderina for this laudable programme is to build the technological skills of Nigerian students to be able to compete on a global scale".
Also speaking on behalf of National Associations of School Proprietors (NAPPS) Abuja Chapter, Mrs Bankole while applauding the initiative said the importance of FLL tournament was to create a levelled playing ground for the young talented students from both public and private schools to compete with one another in a Robotic Competition as well as inculcate in them the core values and team work.
Jide Ajayi, Coderina Executive and one of the organisers of the event, stated that FLL platform has afforded Nigerian students to compete favourably in Robotics Games and Competition with their counterparts across world.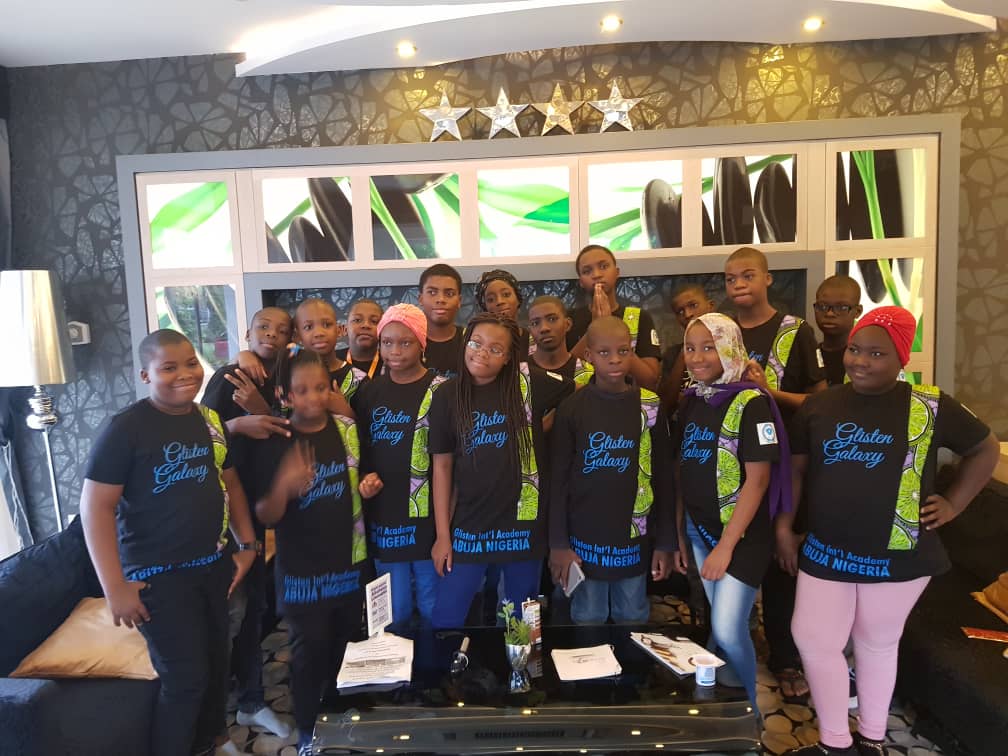 "Every year top three winners get the opportunity to represent Nigeria at FLL Grand Tournament in Germany, Houston and Hungary respectively.
Last year, one of the Winning Team, Glisten Galaxy from Glisten International School Abuja did us proud in Hungary where they performed excellently well competing with other students from other countries and came home with some medals" he remarked.