The Nigeria Centre for Disease Control and Prevention (NCDC) in its efforts to deliver on its mandate towards safeguarding the health of Nigerians against infectious diseases in line with International Health Regulations (IHR) by the World Health Organization (WHO) has scored 54% in a just concluded second Joint External Evaluation (JEE) of Nigeria's health security capacity through the assessment of its IHR prescribed core capacities.
This achievement in the Nigeria's Health Sector was disclosed on Friday by the Director General of the organization, Ifedayo Adetifa, in Abuja.
Adetifa made the disclosure at a press briefing after the closing ceremony of a week-long exercise of the Second JEE led by the WHO team in Nigeria.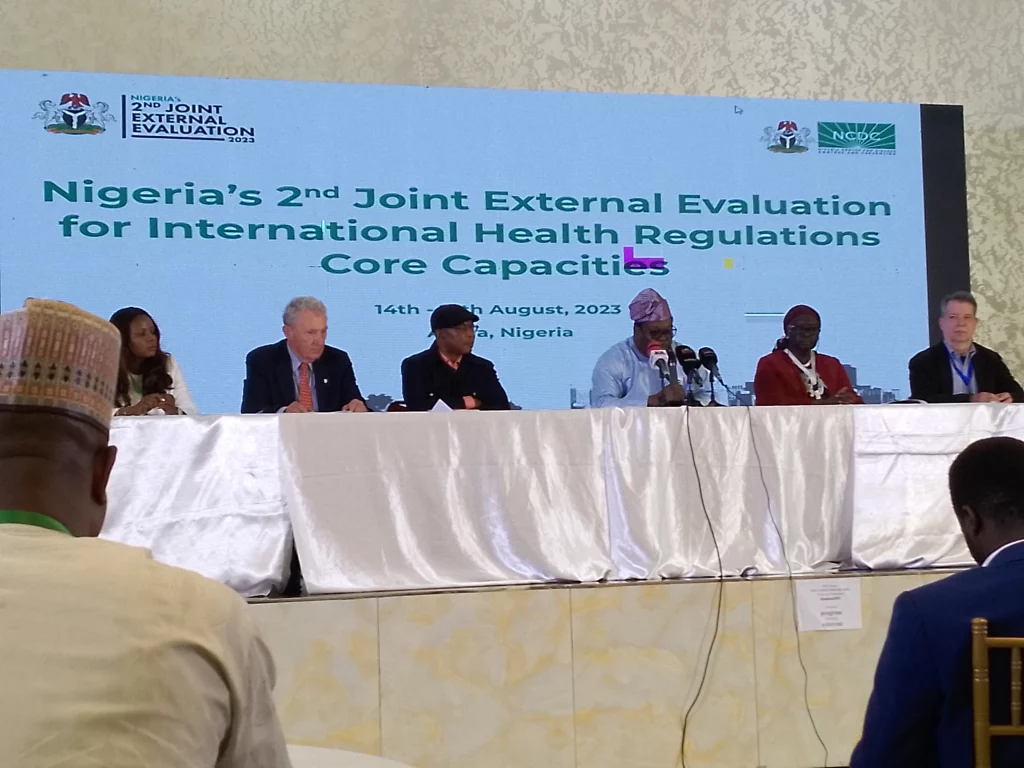 According to him, "the outcome of the second JEE is an evidence that Nigeria's Health Sector is no longer where it used to be in terms of preparedness and response capacities as well as other key indicators."
"The JEE, a voluntary multisectoral process, is one of the four components of the IHR monitoring and evaluation framework. This process involves a diverse team of experts, collectively evaluating a nation's preparedness and response capacities across 19 technical areas, under the guidance of relevant Ministries, Departments, and Agencies."
"In 2017, our ready score was 39%. For the domains of prevent, it was 40%, for detect, it was 50%, for response, it was 33% and these were mostly read marks.
"With respect to prevention, it shows that we are not ready to prevent, detect and respond to public health threats."
"Nevertheless, 2023 JEE has proved otherwise and it gives me a pleasure to announce that at the end of the 2023 JEE, the ready score is now 54%. We have seen a 10% increase in the domain for prevention, an 8% increase in the domain for detection, and 18% in the domain for response, Adetifa said.
"This score shows that we are indeed progressing even though there is need for more coordination in other to catch up with 46% gap that was identified during the exercise"
Sharing overarching recommendations at the closing ceremony, Hendrick Jan Ormel, Team Lead of the JEE stated that the score had shown that Nigeria has made significant progress in the last five years compared to the outcome of the first JEE in 2017.
"It is quite commendable that Nigeria's Health Sector has improved significantly considering the last scores of 39% in 2017."
"However, a lot still need to be done in order to scale up by closing the identified gaps. One of such gaps, was the lack of proper and improved infrastructure for Animal health." he said
Hendrick opined that Animal healthcare must be prioritized in Nigeria by creating adequate infrastructure that would guarantee their safety and clean health status.
"Animal health care is crucial because some of them are meant for consumption, therefore we must ensure they are properly kept, cared for and be sure they are safe for consumption" he stated.