Civil Groups in Nigeria, African Youth Growth Foundation (AYGF), International Alert as well as International Organization for Migration (IOM) have said the critical needs of the Nigerian youth which include youth development, poverty reduction, social security, employment opportunities as well as their overall well-being must be prioritized by government in order to stall the current trajectory of youth exclusion which has it negative impacts in irregular migration for better life elsewhere and Brain Drain.
The groups made this call at a 2-day event which includes Road Walk Advocacy Show and Youth Conference in Abuja, to commemorate the International Youth Day (IYD2023) with a theme "Green skills For Youth Towards a Sustainable World".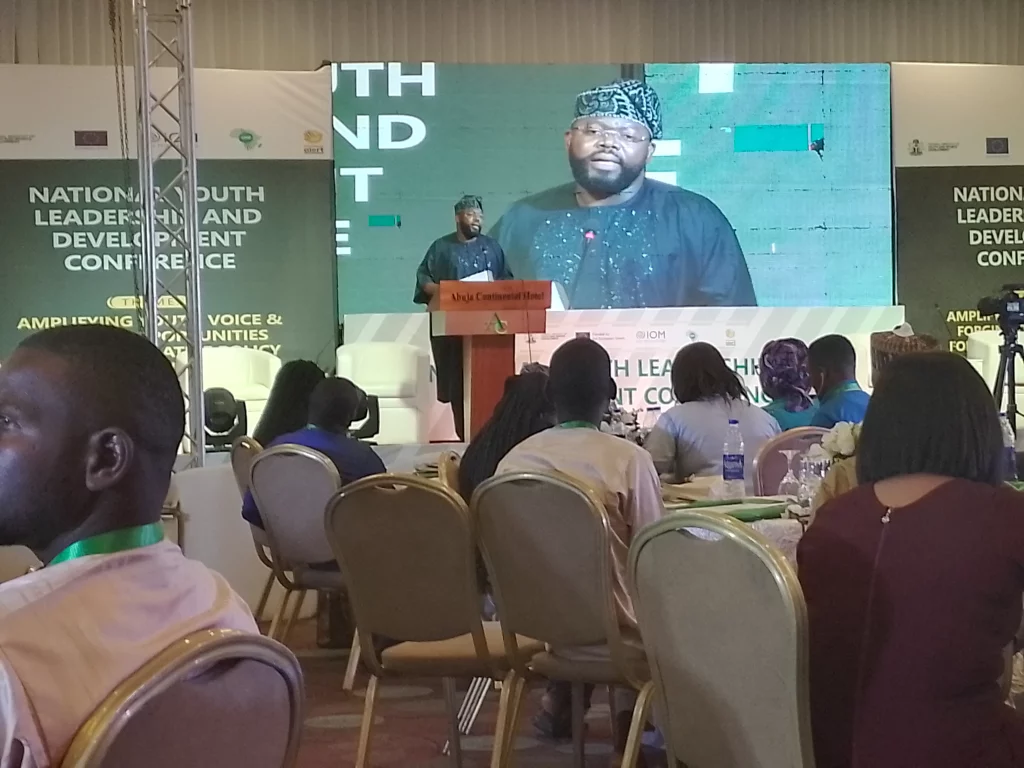 Speaking at the event Arome Salifu, Executive Director, African Youth Growth Foundation, said the 2-day event, which ended yesterday was to commemorate the International Youth Day 2023.
"IYD is a day set aside by United Nations every 12th of August, to draw the attention of government to issues affecting young people such as youth development, youth inclusion, poverty reduction, employment generation and general well being of the youth around the world."
"Like never before in this nation, we are beginning to see Ministerial Nominees below the age of 40 on the nomination list, which is quite commendable. However, we strongly believe that a lot could still be done to improve on the current numbers in terms youth inclusion in governance.
"We hope and believe that current administration will look at the possibilities of including the young people in many appointive positions such as Ministerial and board appointments. Moreso, Nigeria as a country with huge youth population, where we have over 70 percent of the population made up of young people, you cannot guarantee good Governance without including such huge demography in the planning process, policy design and the implementation of the programmes of the government, at all levels at federal, at state, and local."
Salifu added that what Civil Groups had expected from the new government was to have that constructive youth engagement in Governance, to guarantee clear change of trajectories in delivering public service to the people.
"Currently, all the over the country, there is a lot of expectations to address issues of youth poverty and youth unemployment. Most of the young people are leaving this country perhaps because of hopelessness they have seen in the country. But that can change if government begins to include them and bring about policies, projects and programmes that can guarantee that the current trajectories totally changed in terms of poverty reduction, employment generation and of course inclusion of young people in Governance."
In addressing the youth employment, he said the biggest opportunity we have in terms of youth green skill is in agriculture.
"Climate smart agriculture is one of the biggest sectors around the world where massive employment is being generated, and of course a lot poverty reduction opportunities in that process. And given the youth population that we have, we need to explore the opportunities presented in agriculture and not just agricultural activities, climate smart agriculture. So government can make that happen by getting the youths involved."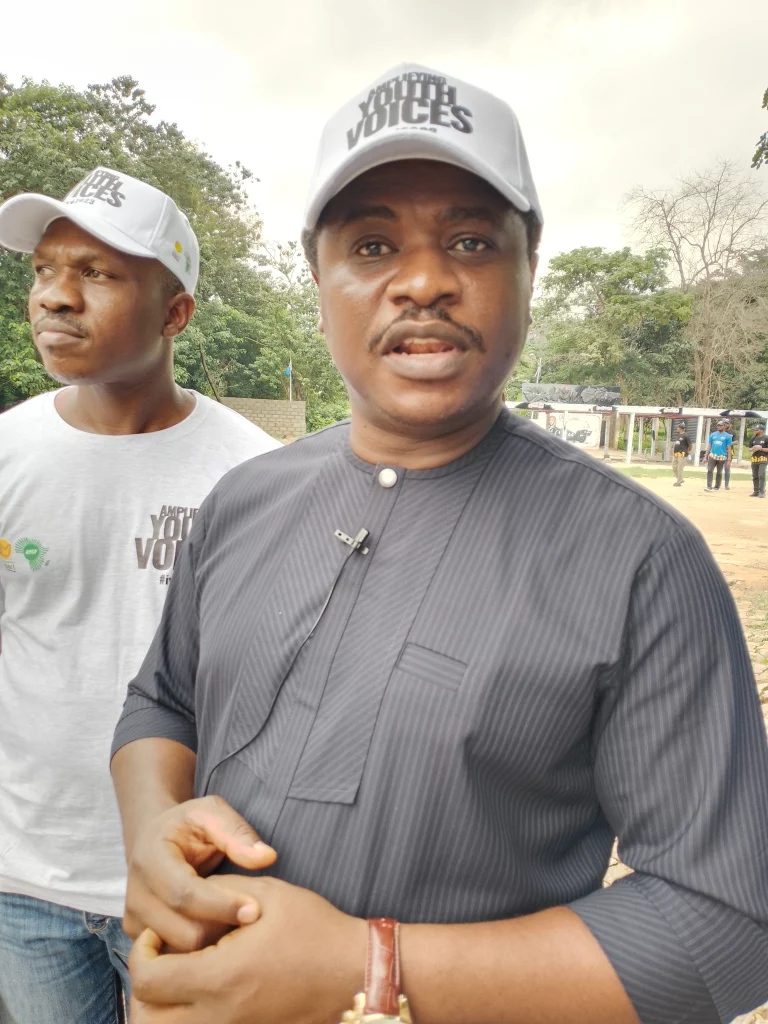 Paul Nyulaku, Country Director, International Alert while speaking to our correspondence said the theme of the international youth day 2023 properly aligned with the objectives which is around managing the impact of climate change.
'The theme aptly captures what we do as an organization and that's why we are part of this. The theme very well highlights what skills are needed for youth to play the key in the roles in decision making processes especially as it relates to the environment and efficient management of resources in our world."
"So this is an opportunity for young people to put out their voices so that decision makers can very well hear what is needed for youth to be well engaged in building a better society."
"In several parts of the country, there are several opportunities where wastes can be turned into wealth and energy sources while dealing with the impacts of climate change." he alluded
Caroline Godwin, Programme Officer, AYGF and Youth and Gender Advocate, said the role of the youth in the scheme of things can never be overemphasized.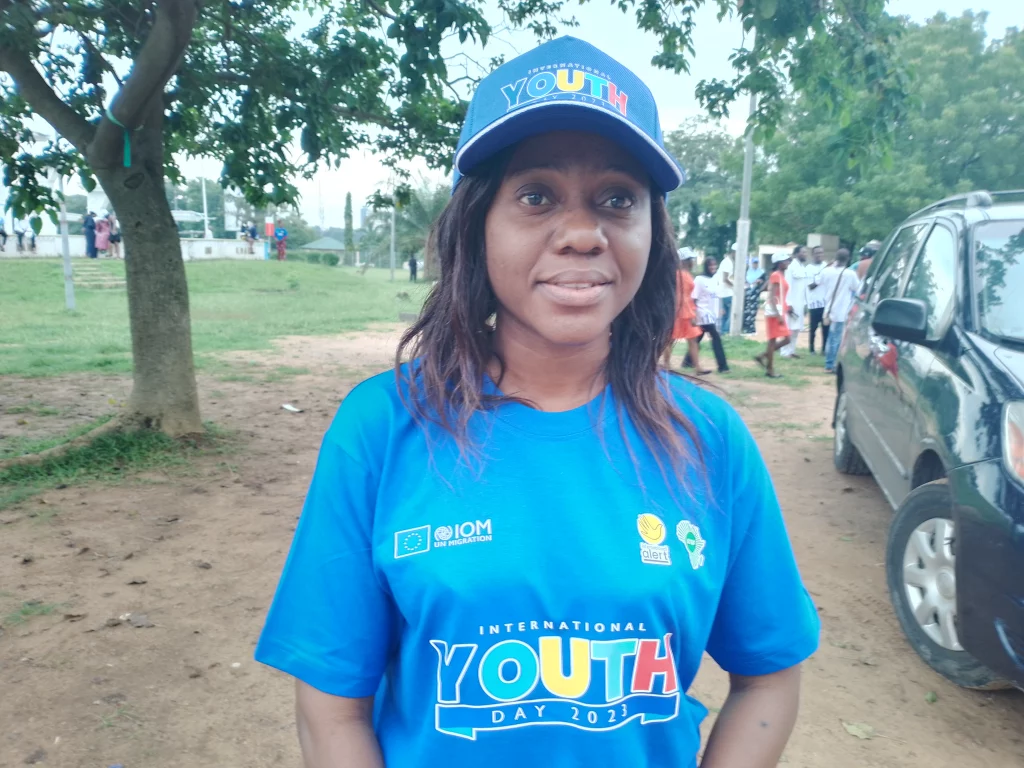 "As an NGO we are trying to create a platform where the voices of the youth can be heard in Nigeria and even in the world at large. Inspite of the fact that we have a country that is mostly populated by the youths yet youth exclusion in decision making processes are never taken seriously. We want youths to be included in the decision and policy making processes.
"I'm a woman there is a part for gender inclusion. All the policies that were being made, especially the National Youth Policy, there is supposed to be gender and youth perspectives addressed in that policies. And also we don't just want these policies made without impacts, we want them to be driven to the point of implementations. she said.