As part of the continued response to the COVID-19 pandemic, the Federal Ministry of Health through its agencies, the National Primary Health Care Development Agency (NPHCDA) and the Nigeria Centre for Disease Control (NCDC) is implementing a massive distribution of personal protective equipment (PPE) to health workers in primary healthcare
centres (PHCs) across Nigeria.
According to a Press Statement issued by NCDC, last weekend, "this initiative is supported by health sector partners Gavi, the Vaccine Alliance and UNICEF."
"In Nigeria, PHCs are critical as they often serve as the first point of contact for suspected cases of COVID-19. Health workers in PHCs continue to play an important role in the response by supporting the detection of cases, educating
members of the community about the risks of the virus as well as other health and social services."
The Federal Government of Nigeria and its partners recognise the need for ensuring continuity of health services, despite the COVID-19 pandemic. In recognition of the risks health workers face in providing care to patients, these PPE are being provided to ensure that they are properly protected in the line of duty.
"As part of Nigeria's COVID-19 response, the Federal Ministry of Health continues to prioritise infection prevention and control (IPC) of healthcare workers through training, provision of information materials and protective equipment." the statement said
The PPE provided to health workers in PHCs are to ensure that they have the required resources to protect themselves and their patients from the risk of spread of COVID-19 and other infectious diseases.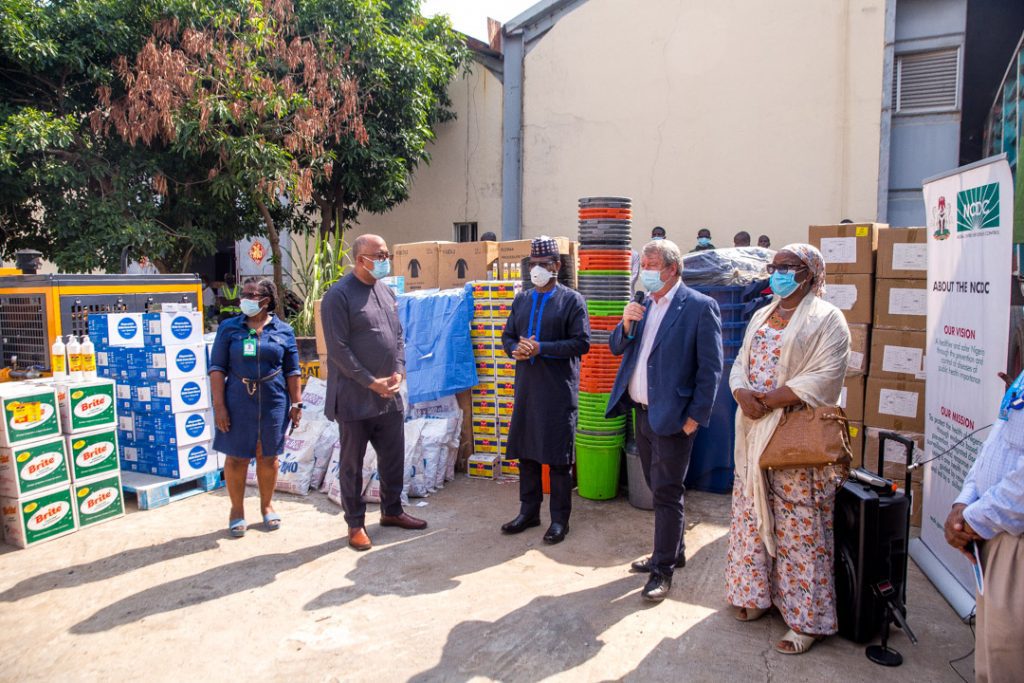 The items being distributed include thousands of goggles, masks, gloves, gowns, boots, waste bins, hand sanitizers, chlorine, and other commodities. These will be distributed to selected PHCs across all 774 local government areas in Nigeria.
The Federal Government of Nigeria remains grateful to its partners, especially Gavi the Vaccine Alliance and UNICEF for the collaboration in ensuring the protection of health workers.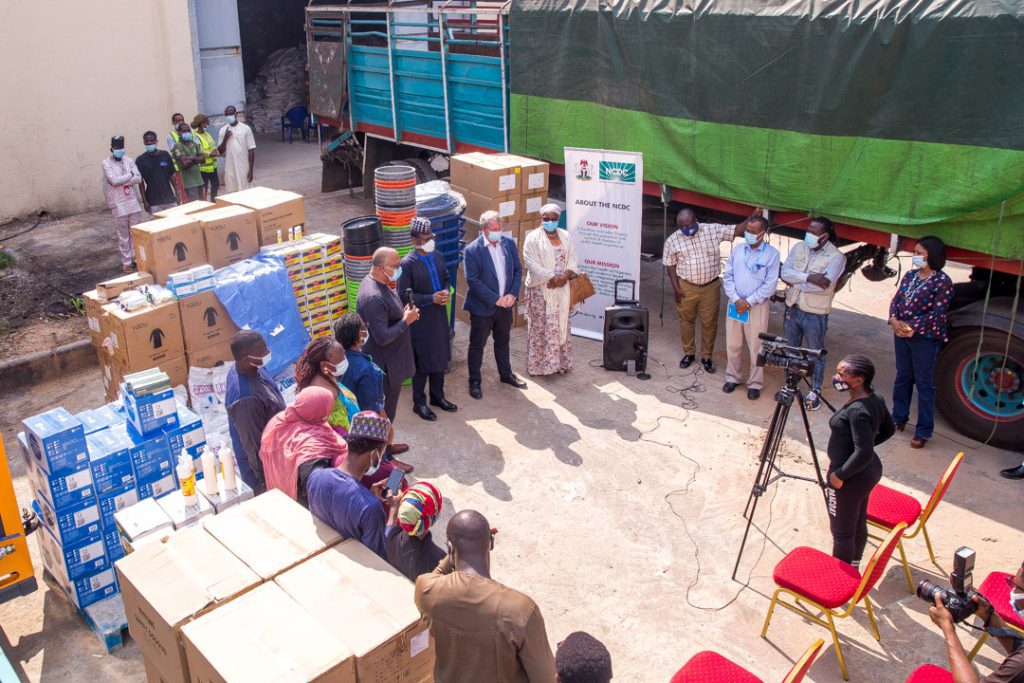 The Federal Ministry of Health through its agencies remains committed to ensuring the health and safety of all Nigerians. As the NPHCDA continues to scale up Nigeria's COVID-19 vaccination coverage, health workers are
reminded of the need to practice universal care precautions at all times.
Additionally in the statement, NCDC also advises members of the public to adhere to COVID-19 measures including wearing of face masks properly – covering nose and mouth, regular handwashing, avoiding large crowds, practicing physical distancing of at least two (2) metres and getting vaccinated, if eligible.