A Civil group, SERAP and Human Rights Organisation in Nigeria, Amnesty International have come out to condemn the level of human rights violations against the deposed Emir of Kano, Mohammad Sanusi Lamido II.
According to a statement released by the SERAP yesterday, while weighing into the matter, "We strongly condemn the arbitrary arrest and detention of dethroned Emir of Kano, Sanusi Muhammad II"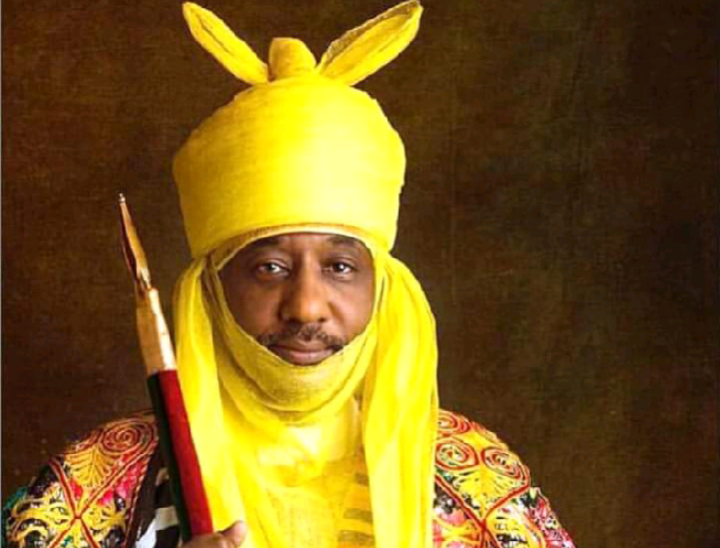 The organization said despite his dethronement, the Monarch still has the constitutional rights to liberty and freedom of movement.
It would be noted that, Muhammad Sanusi II, the former Governor of the Central Bank of Nigeria who later ascended the throne of his forefather as Emir of Kano on 7th February, 2015, was suddenly dethroned by the Ganduje led government of Kano State on 9th March 2020.
Ganduje, who is the current Executive Governor of Kano State and who at the same time politically stronger than any traditional ruler in the state had accused the deposed Emir of undermining and discrediting his performances since he assumed office.
In his words, "I would have allowed him to run his full term on the throne if he hadn't meddled into the business of undermining and condemning our huge efforts at restoring the lost of glory of Kano State"
"Here in Kano State, we value our people, and there are customs and values we would never discard no matter the criticisms and who is behind the criticism" he said.
Therefore, since Monday, 9th March when the news of dethronement of the Monarch broke out, security operatives had been assigned to arrest and detain the deposed king thereby restricting his movement.
The reports also have it that the Sanusi II has been banished from Kano State to Nassarawa State, according to tradition.
"And he would continue to live in exile for the rest of his lives under the security watch" says one of the reports
Based on these occurrence of violations, Human Rights organizations such as SERAP and Amnesty International have weighed in on this unlawful arrest and detention of the Monarch and called on Nigerian Authorities to facilitate his release unconditionally.