People's Democratic Party (PDP) stalwarts have condemned in totality the absolute miscarriage of justice by the highest Court of the Land, Supreme Court by dismissing former Governor of Imo State, Emeka Ihedioha's application for a review on judgement of the last gubernatorial election results in the State, yesterday.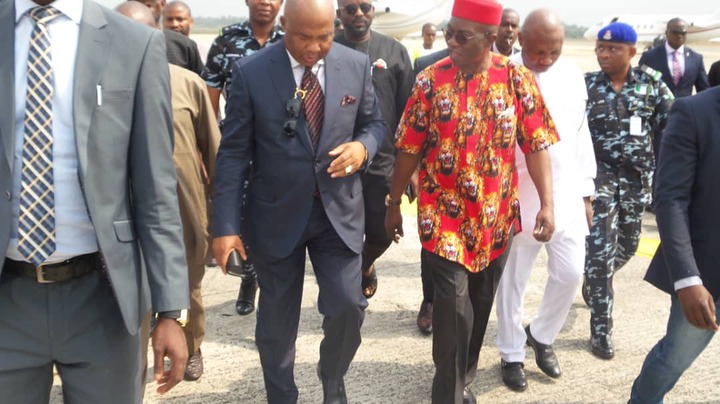 (In middle) Governor Hope Uzodinma after verdict
It would be recalled that Ihedioha had tendered an application for the Supreme court to review her last verdict after Hope Uzodinma was declared winner of Imo State 2019 Gubernatorial Election by the Supreme Court earlier this year.
According to Kola Ologbondiyan, PDP, National Publicity Secretary, "Supreme Court has just endorsed electoral fraud by dismissing Ihedioha's application on grounds that it lacks merit".
This is indeed a disconcerting endorsement of electoral fraud, which places a huge burden on the court and the Lord Justices."
"This judgment will continue to haunt the Supreme Court. It has created a burden of precedence and fallibility on the Court.
"More distressing is the fact that the judgment has heavily detracted from the confidence Nigerians and the international community reposed on the Supreme Court and our entire jurisprudence."
"As a party, we hold that on this judgment, all election stakeholders must rally to create remedies for this pathetic situation created by the Supreme Court in the Imo governorship election before our entire electoral process becomes vanquished." he stated.