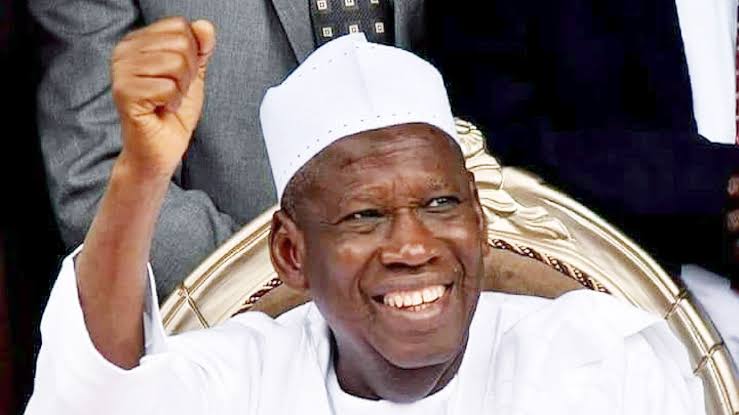 Encouraged by the unrelenting effort of the Kano state government under Governor Abdullahi Umar Ganduje, in the fight against Cancer through state policy engagement, an African group, Fight Cancer Initiative, Africa, in a release to mark World Cancer Day, commends Ganduje for his commitment in the establishment of World class Cancer Centre in Kano.
The foundation for the establishment of the Centre was recently being laid by the Vice President, Prof. Yemi Osinbajo, a multi-billion Naira Centre, copied from McCallum Cancer Centre, Melbourne, Australia, when the governor visited the facility sometime last year.
Named "African Effort Against Cancer" the release was signed by the West African Coordinator of the Initiative, Mr Mahatma Kumasi, who looks after the affairs of the group on the sub-region, says "As a matter of fact and originality, Kano state is doing well in curbing the menace, particularly with the Cancer Centre that is under construction. Which is a world class."
The statement further says, while the Ganduje administration is doing everything possible to establish a state of the art Cancer Centre, "…all the process being followed to come up with the Centre are aiming at an effective and efficient facility."
Listing some of the world class equipments that were line up for the Centre, the release appreciates the High-Tech Radiation Oncology Treatment and Software Maker, Imaging and Emergency equipments, so also laboratory equipments. As well as hospital and office facilities, that are of world class standard.
As the country is battling with insufficient Radiotherapy machines, that were enumerated to be only 8 in the Teaching Hospitals across the nation, this African group appreciates that, "Kano Cancer Centre will have the machine and other latest machines used in the treatment of the Cancer disease. Kano is doing very well in this critical area."
The alarming rate of Cancer prevalence in the country which stands at 250,000 new cases annually and more than 80,000 deaths annually from Cancer, are scary, the Initiative says "What Governor Ganduje is doing in Kano will go a long way in curbing the menace. This is commendable and encouraging. For the state and country generally."
Initiative refers that "No fewer than 281,308 people lost their lives to the Cancer disease in Nigeria in the last 4 years. While 464,000 cases have also been recorded in the country between 2016 to 2019. While International Agency for Research on Cancer (IARC), in the 2019 report reveals that 70,327 deaths were recorded in the country, in 2018 alone, from Cancer."
Kano's effort, through the new Cancer Centre, that is being put in place by Ganduje administration, according to the Fight Against Cancer Initiative, Africa, would make great impact in reducing the devastating effect of the menace, insisting that, "If Kano would be copied by other states of the federation, Cancer would be tamed seriously in the country and in other neighbouring states of Nigerian nation."