Health Aid for All Initiatives (HAFAI), a Not- Profit Organization working to empower and build capacity of adolescent girls and women in Nigeria has built a 'Safe Place" for young Internally Displaced (IDP) girls at Durumi IDP Camp, Abuja, to commemorate 2023 Menstrual Hygiene Day.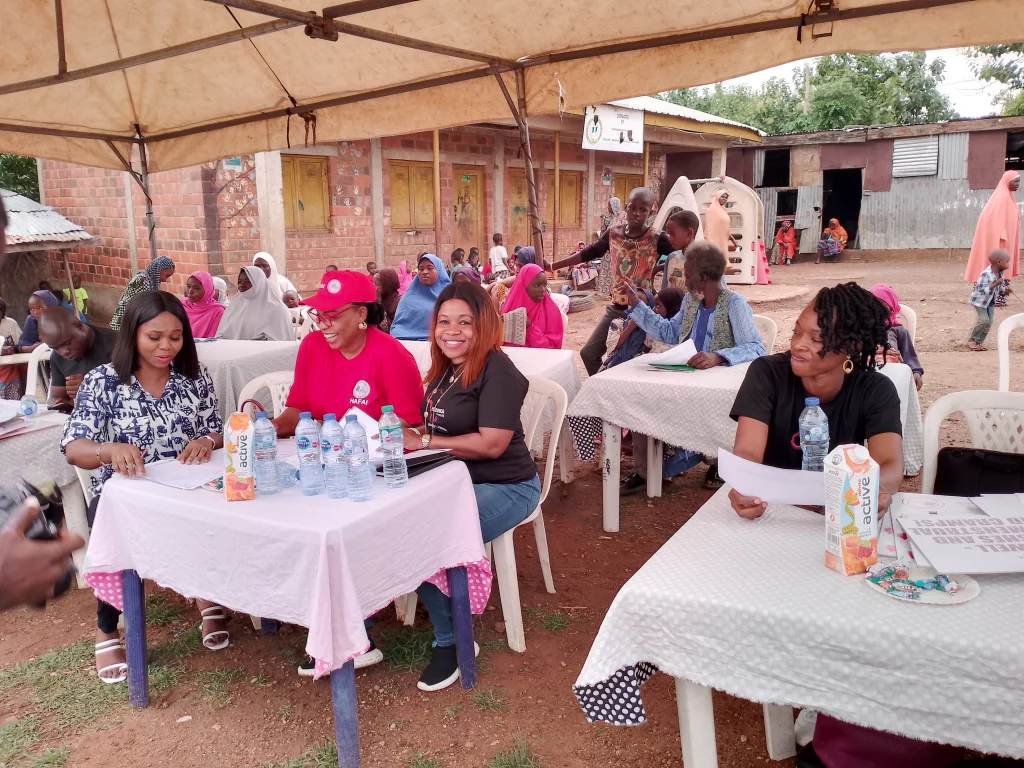 According to the Executive Director HAFAI, Dr. Ugochi Ohajuruka "Menstrual Hygiene Day comes up every 28th of May of every year. It is a day set aside by United Nations to bring to the front burner, issues around menstrual cycle and hygiene and how it affects women across the globe".
"The theme for this year's menstrual hygiene day is "we are committed ". And we are committed to building a world where no one is held back because they menstruate." she stated.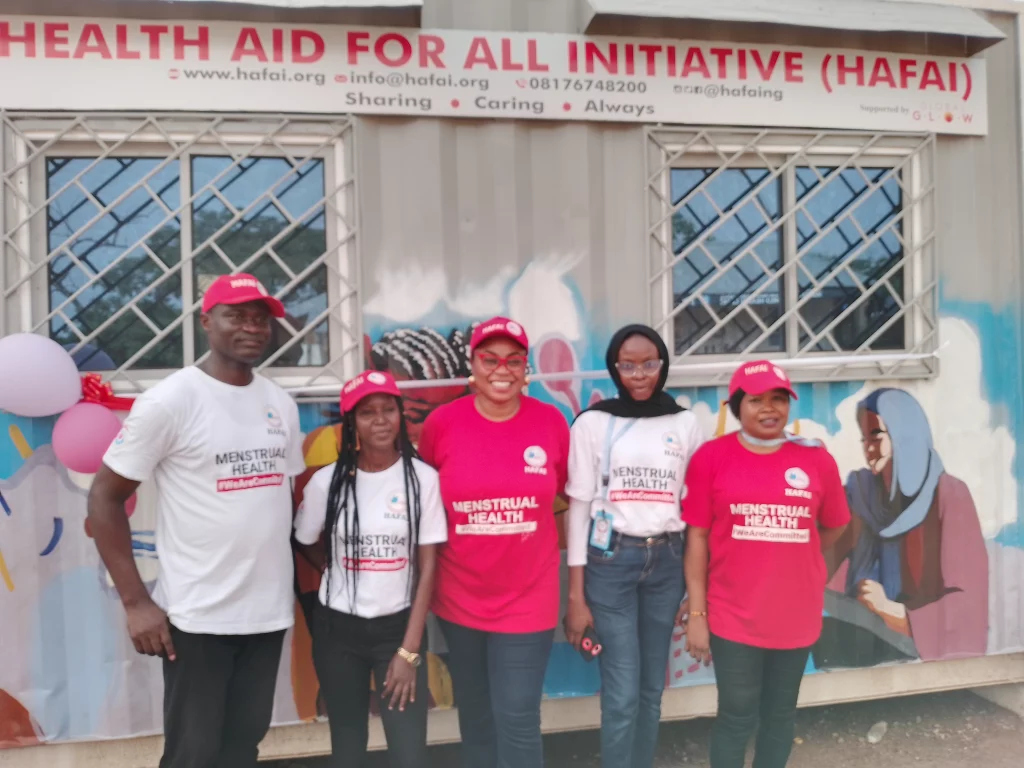 Oharujuka added that having realized the challenges facing these young adolescent girls within the Camp such as lack of mentors, library hall, and other facilities that can help them to meet, read, learn and share knowledge amongst themselves, her organisation took that singular decision to build a "Space Place" for the girls.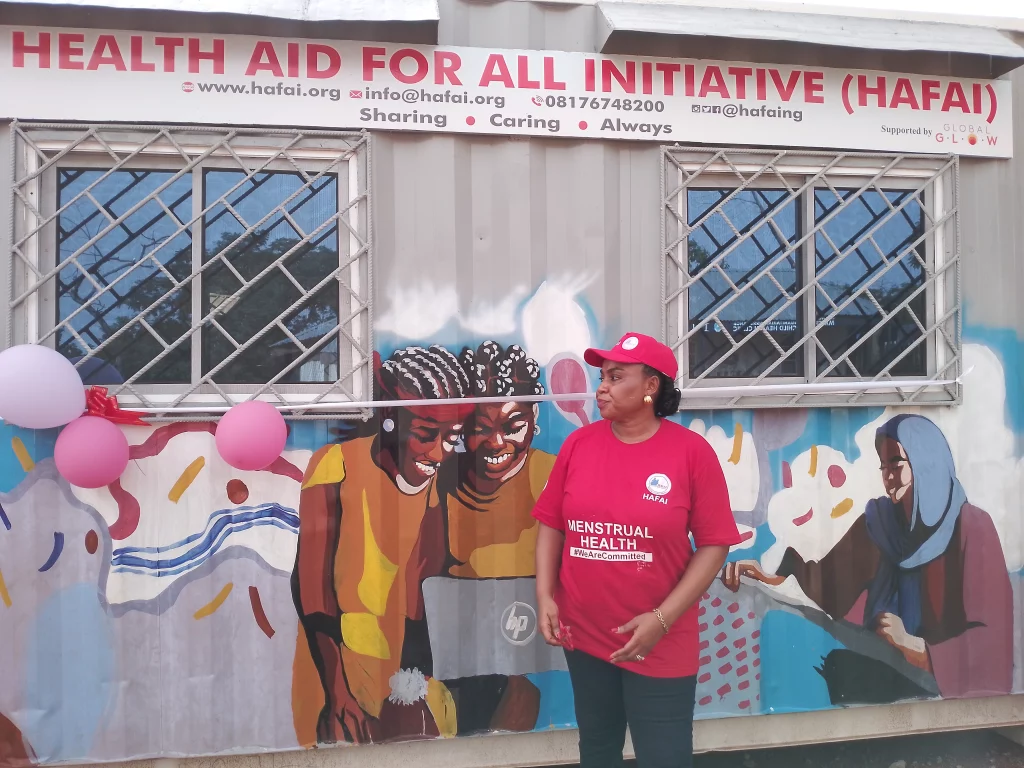 "Having such a Safe Place within the Camp will help encourage them to stay focused and harness their God given talents alongside their mates".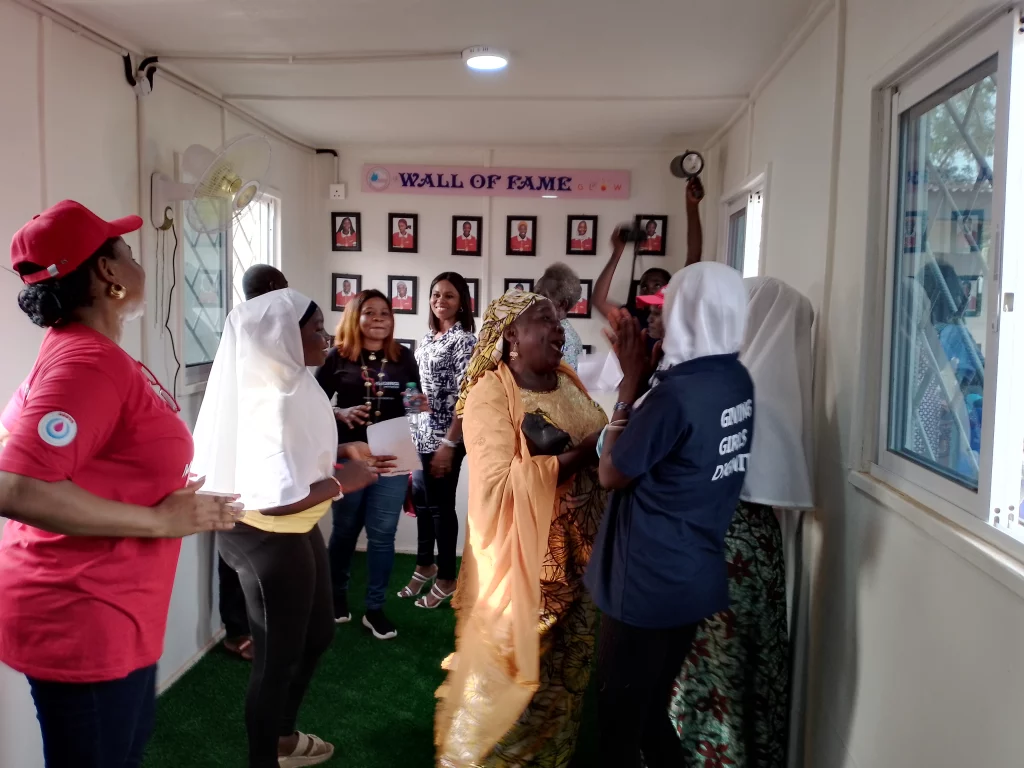 She noted that HAFAI holds club programmes regularly in schools, communities and IDP camps where they educate and empower girls in issues pertaining to health and education.
Speaking further on the essence of menstrual hygiene for this year's theme she said: "As an organization our aim is to tackle menstrual stigma, provide knowledge of proper Menstrual health and provide eco -friendly menstrual solutions to vulnerable girls."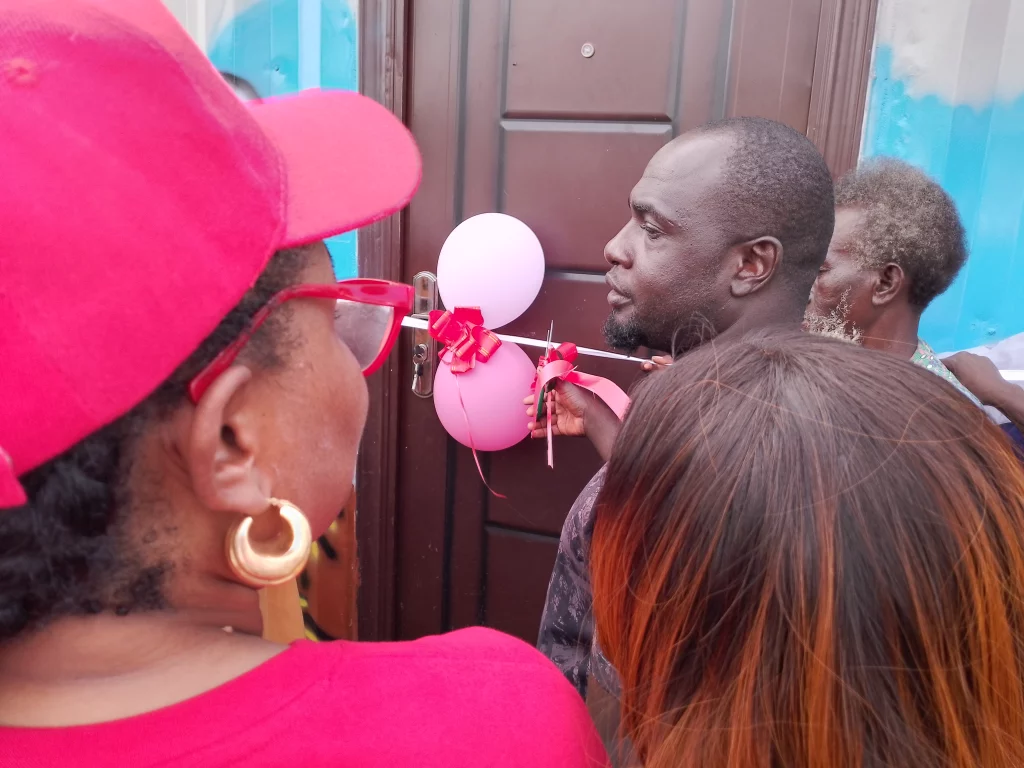 "Thereby leveraging on this opportunity to launch our 'safe space' for girls in the Durumi IDP Camp so girls can have a place to learn and connect with one another."
"This year's commemoration include a display of entrepreneurial skills and talents by girls who have benefited from our mentorship programs will receive reusable Menstrual kits, we would also provide knowledge as regards the usage and maintenance of the kits and also engage in activities such as menstruation Myth Busters and arts /craft projects."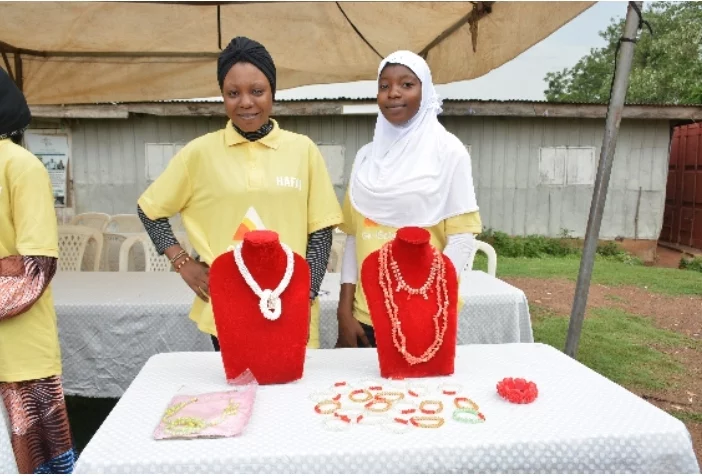 She stressed that menstruation is a normal biological process and without periods, there will be no people.
"We, therefore urge decision makers to invest in education and awareness campaigns to destigmatize menstruation, provide adequate sanitary facilities in schools and workplaces and prioritize menstrual equity." said Ohajuruka.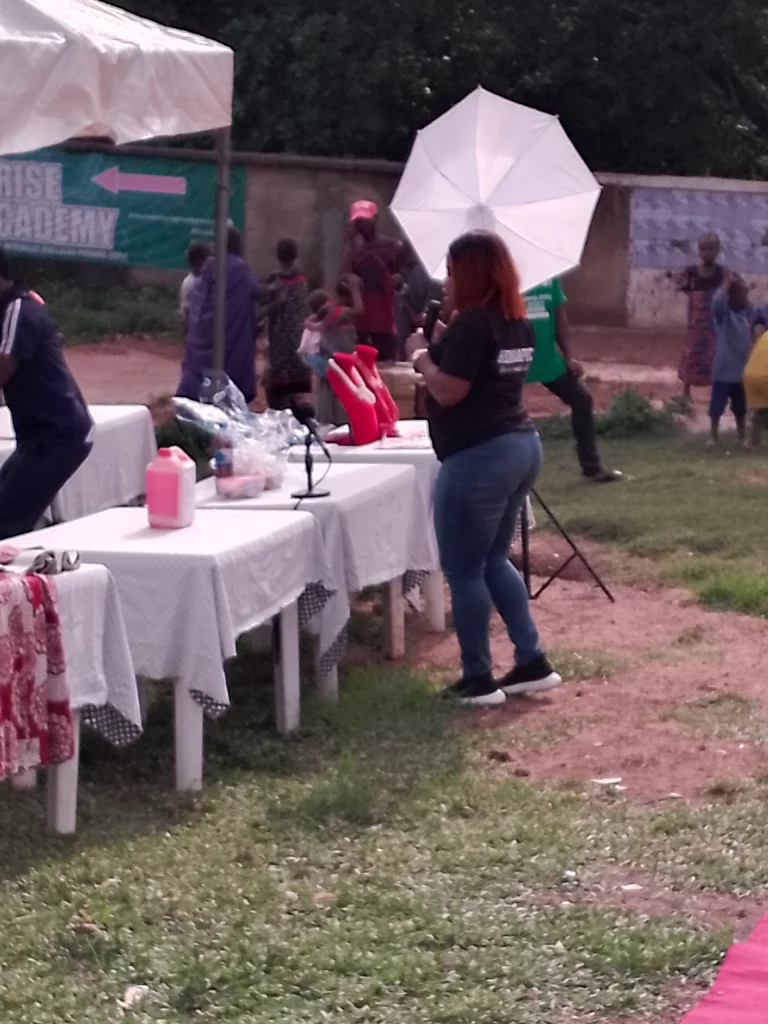 Akaoma Onyewelukwe, the Executive Director, Heard Africa, another Not-for-Profit Organisation based in Abuja, who was also present at the event to give support to the girls said that it has become imperative to ensure that these adolescent girls are given adequate support such as the two organizations have done, in order to help them grow into full healthy women in the future.
"The reason we are channeling our support towards these adolescent girls is to help them grow into healthy women with sound minds, so that they can be useful to themselves, their immediate families and the society at large, in the near future' said Akaoma.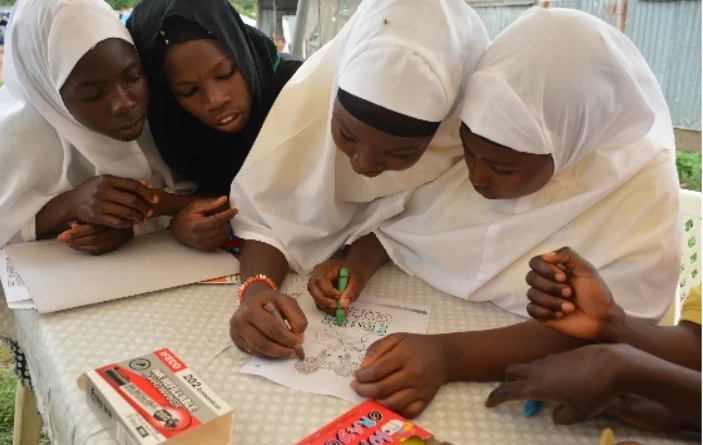 Couple of the IDP girls- beneficiaries of the newly launched Safe Place who spoke to our correspondent expressed their excitement about the place, while looking forward to continue to learn and build their skills while they go to their various schools.
"We are so happy to have a place like this within the Camp. We really appreciate HAFAI. May God bless them." said one of them.