A coalition of Civil Society Organisations (CSOs) working to create an environment that's free from all sort of pollution has urged the Federal Government and its agencies working in environment sector to prioritize the effective adoption of Plastic Treaty in order to end the current Plastic Tsunami in Nigeria.
The group which consist of active CSOs working on environment across the six geo-political zone of the country, that are members of Global Alliance for Incinerators Alternatives (GAIA) Network and Break Free From Plastics (BFFP) Movement such as Centre for Earth Works (CFEW), CODAF, Green Knowledge Foundation amongst others made this disclosure at a Press Briefing in Abuja, yesterday.
According to a Press Statement issued by the group "we urge the Federal Government to implement and strengthen existing legislation on single-use plastics and other problematic and unnecessary plastic in Nigeria states."
"We want the policy makers to recognise that waste management practices alone do not address the full lifecycle impacts of plastic, and that recycling is most useful where it displaces virgin plastic production, rather than plastifying products that were formerly made from natural materials (e.g. in textiles)"
Benson Dotun Fasanya, one of the Spokespersons for the group and the Executive Director, CFEW, a CSO based in Jos, Plateau State, while speaking of the benefits in proritising Plastic Treaty in Nigeria said:
"The global plastics treaty is an instrument which presents us the opportunity to reduce plastic production, eradicate toxic substances in plastics, exclude false solutions like incineration, scale up zero waste solutions such as reuse, and center a just transition for waste pickers and other groups at the frontlines of the crisis."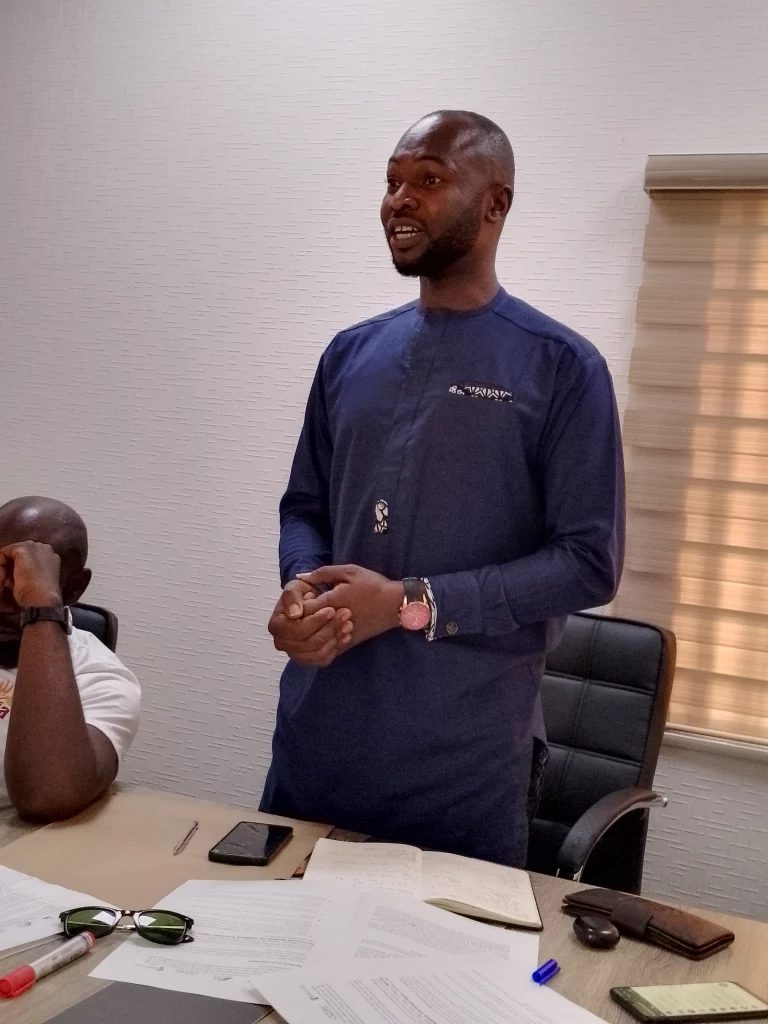 He added that Plastics are a significant environmental challenge in Nigeria, and unlike other materials, it never really goes away. It takes more than 400 years to degrade with most of it still existing in some form.
Speaking on the negative impacts of Plastics on climate change, the group stated that:
'The number of emissions released into the atmosphere by plastic production, usage, and disposal are mostly disregarded, the rapid increase in plastic usage has extensive effects on climate change
"Plastic production is one of the largest and fastest-growing contributors to these emissions, and Plastics when improperly disposed of, produce two greenhouse gases (methane and ethylene).The Center for International Environmental Law estimates that at the current and projected level of growth, the production of plastics alone could generate 53.5 billion metric tons of carbon dioxide emissions by 2050.
They added that reducing plastics usage in Nigeria will guarantee the true commitment from Nigeria government to the implementation of its Nationally Determined Contribution (NDC) and reducing extractive activities that deliberately create environmental concerns.
The Group therefore call on the Federal Government to:
Strongly align with the ambitious positions of the BFFP movement/ GAIA Network to reduce the trade, production and use of plastics, limiting the presence of toxic chemicals in plastics, prohibiting dangerous practices such as open burning, incineration firing in coal-fired power plants and other waste-to-energy processes, co-processing in cement kilns, and chemical recycling.
Make efforts to ban all single use plastics and establish mechanisms for plastic withdrawal by industries, business centers and in households.
Adopt and implement a comprehensive Zero Waste Plan that addresses all forms of waste at source of generation and across all value chains.
Uphold the UN human right resolution to a safe, clean and healthy environment that is toxic-free.
Guarantee the inclusion, integration, just transition and accessibility of waste pickers and frontline communities into national waste management policies and the Global Plastics Treaty process.
Adopt scientific and traditional sound approaches and evidence based measures throughout the Global Plastic Treaty process.