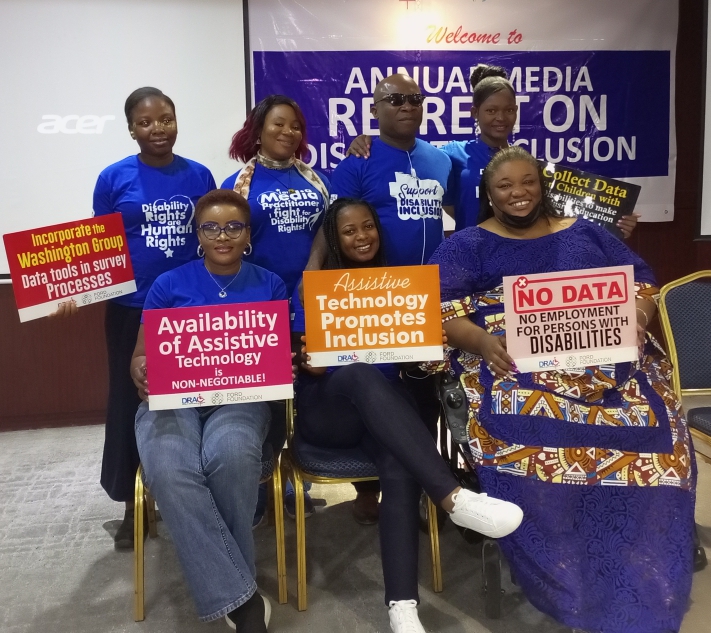 A non-governmental Organization and a leading voice for the Persons with Disabilities (PWDs) in Nigeria, Disability Rights Advocacy Centre (DRAC) has set plans in motion for rigorous and consistent media advocacy on Disability data, Assistive Technology as well as proper implementation of Disability Act which has been passed into law since 2019.
Speaking at a three day Media Retreat organised by the Organisation during the week, Executive Director of DRAC, Dr Irene Ojuigo-Patrick Ogbogu said these three issues are germane to proper inclusion of PWDs in Nigeria, hence the need for an intensive media advocacy in order for the duty bearers, policy and decision makers to act accordingly.
She stressed that since the Disability Act was passed into law two years ago, its implementation has been so slow. Thereby making it seems as though the Act is non-existent.
"Persons with Disabilities in Nigeria are still being treated same old ways. Many are being sidelined, excluded and denied critical health care services due to stereotypes despite the fact that there is a law that protects their fundamental rights" she said.
The Executive Director noted that the dearth of Disability Data to work with in providing all inclusive services for the PWDs in Nigeria is a major challenge.
She said there are government institutions and agencies established to prioritize the collection and collation of these crucial data in order to ensure improved services for the PWDs community in Nigeria but have refused to do so.
"As an NGO and Advocacy Center we shall be collaborating with relevant Media Organizations/platforms across the country to raise public awareness around these key issues and get appropriate authorities to act'. she remarked
Irene further urged Ministry of Science and technology, Tech experts as well as relevant government agencies in the country to prioritize researches and innovations around Assistive Technology for the PWDs.
In her words, "Assistive Technology are those devices that help Persons with Disabilities live a more independent lives. They come in form of gadgets, motorized wheelchairs, hearing aid amongst others.
She noted that having our local Tech experts and researchers producing more assistive technological devices and gadgets such as improved and affordable motorised wheelchairs, affordable White canes, affordable hearing aids for the PWDs, would enable them lead healthier and more fulfilled lives.